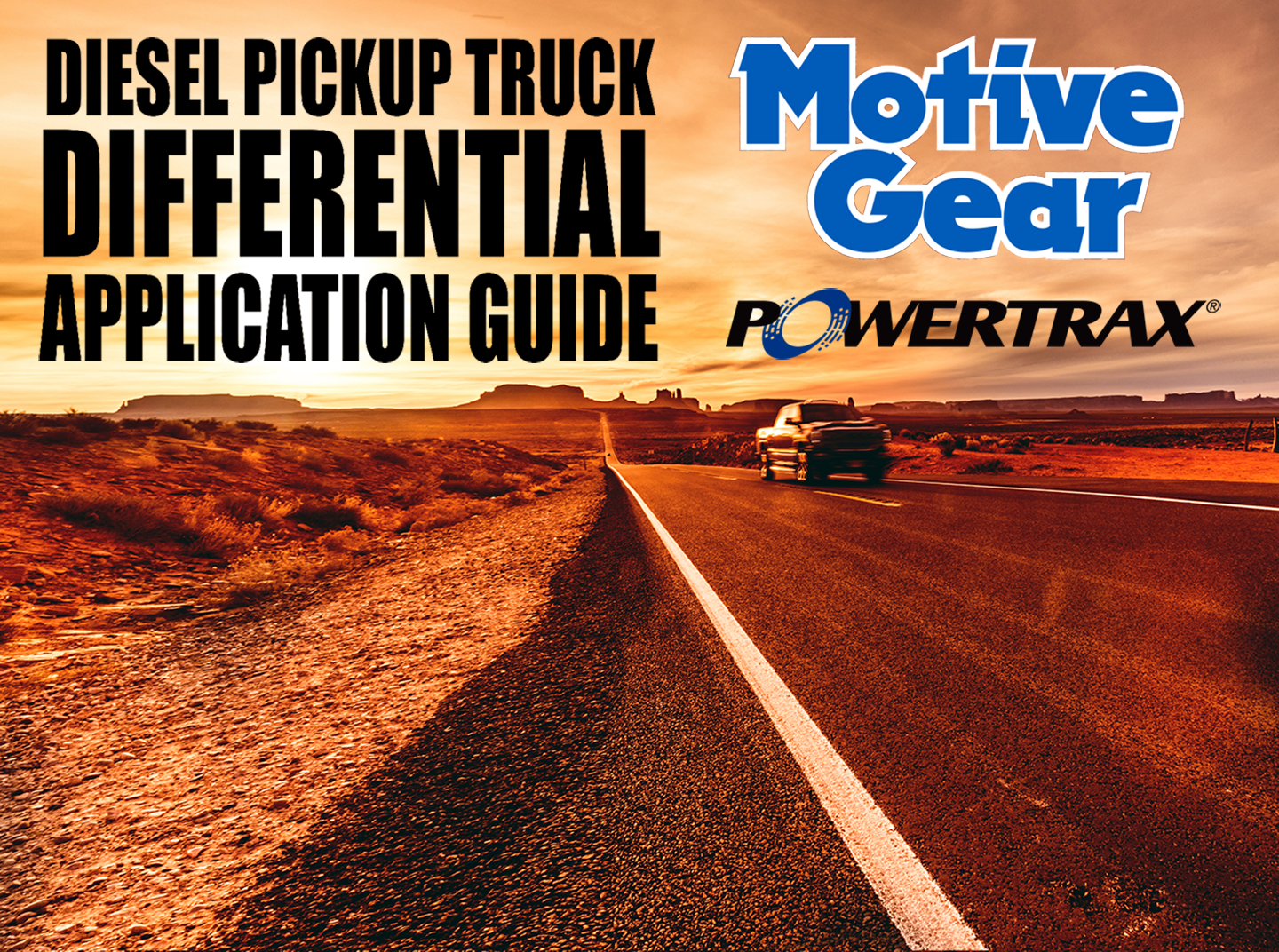 PowerTrax Announces Diesel Pickup Differential Brochure!
Diesel pickup truck owners and the shops that support them asked, and we delivered! Motive Gear and PowerTrax differential products in one easy to use brochure. Quickly find the right ring & pinion gear sets, installation kits, axles, limited slip differentials and lockers for Chrysler®, Dana®, Ford®, GM®. The detailed sections offer one-stop-shopping by truck and engine combination for everything related to a vehicle's differential in one spot across the Motive Gear and PowerTrax product lines.
Click to get your own copy of this new brochure: Download Here.